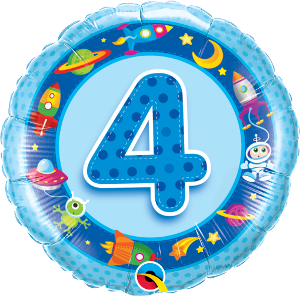 Age 4 Blue Spaceships & Aliens
For every child's birthday party you have to start with the balloons! This two toned blue 4th birthday foil with spaceships & aliens around the border of the balloon is a perfect place to start.
This foil balloon is 18".
This balloon can be helium filled.